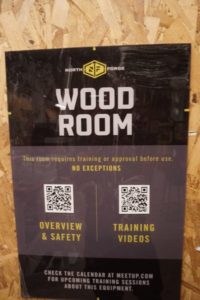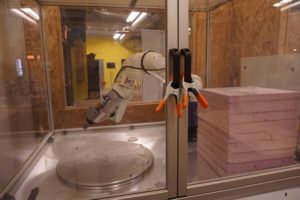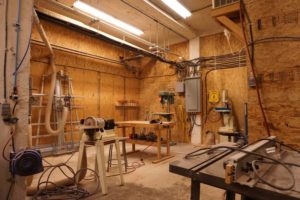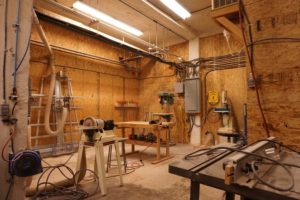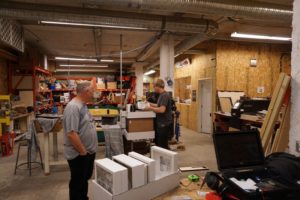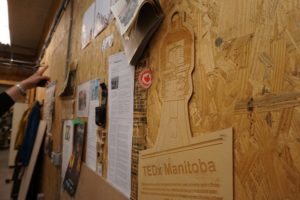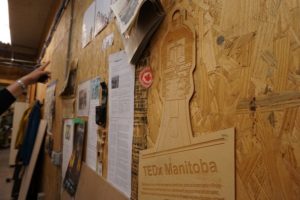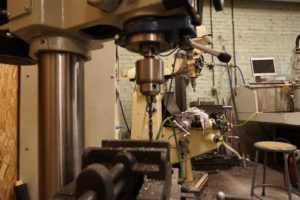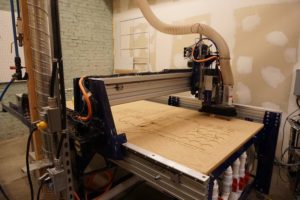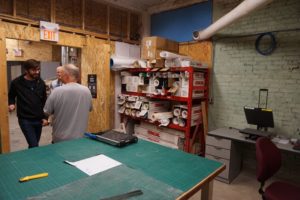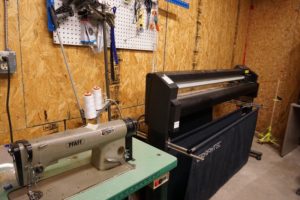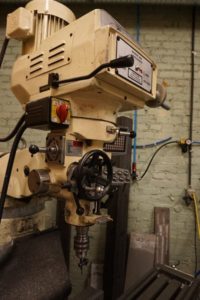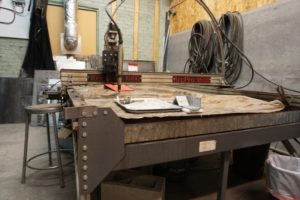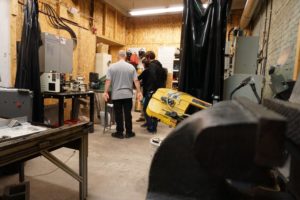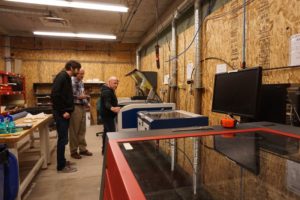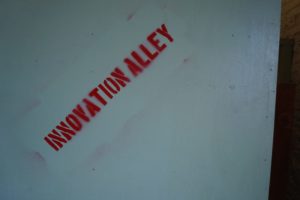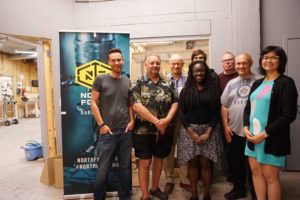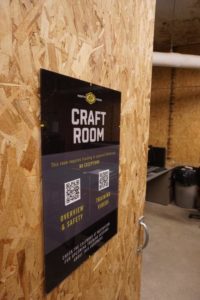 Today, we had an amazing meeting at Winnipeg's North Forge. Thanks to Emilia Nyarku that set up that meeting. Present that day were :
Emilia Nyarku, North Forge coordinator
Robert Elms, Tour and Outreach coordinator for the North Forge Fabrication lab
Kerry Stevenson, North Forge Board member and co-founder of the Fabrication lab
John Reichel, North Forge Fabrication Lab Member Council IT and Consumables Lead
Brad Crass, North Forge Fabrication Lab Member Council Asset Management Lead
It's hard to translate in a blog post how we've been challenged and how much we learned about North Forge. First of all, let's say that North Forge is a pretty mature organization : it started as Ascent Works, a nonprofit working with 2 other organizations, then all the three merged into a unified one : North Forge. It's a Fab Lab that makes others salivate : it's very well equipped, open 24h a day, reaching as far as having a co-working space and a podcasting studio. NorthForge is definitely part of the group of efficiently run labs that we came across and we are convinced that other labs would learn tremendously from their experience. North Forge also seems to work very well within its own ecosystems, without extending beyond, either nationally or internationally.
There is not enough resources (time / people) to share information outward.
Other makerspace and Fab Labs seem not well organized and tough to work with.
Wikis are a pain, they are time consuming, hard to maintain and NorthForge closed its own because it was a mess.
We have a mission, we stick to it.
Nobody is talking about us in the media
So what would be the return on investment of being part of a Canadian interstructure. As an example, NorthForge is already getting constant inquiries from other labs or labs to become, wanting information on how to proceed, what to buy… Maybe a great place to start would be to put the information out there for once and direct traffic there? With an interstructure working together, maybe the questions would even be answered before they would be asked, raising the level of the discussion to the next level? Also, as a collective service and in exchange of money, maybe mature labs could be offering new labs boot camps or coaching to better manage their operations? Of course, the question of collective involvement (ex. pooling of resouces, time…) is the same everywhere : how can we make sure the interstructure benefits the labs and not burden them?
Theses are really good points, which challenge us – the ones developping the idea of the interstructure. If we want to work together, sometimes with people we do not even know, how do we make sure we get return on our collective and organizational investments in such an interstructure? At the same time, the plurality of models, business or otherwise, in the Fab Lab world still makes it so appealing to interconnect in a do-it-together way, ecosystematically…